Letter from the Principal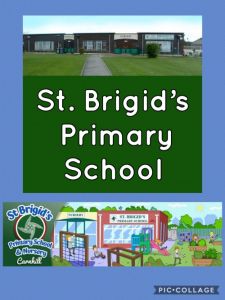 13 May 2021
Dear Parents and Carers
I write to share some good news with you.
We opened our Sensory Room yesterday. In February, I sourced additional funding from the Department of Education and shared with the school by E.A. This funding was used to install a Sensory Room for all pupils to avail of for rewards, relaxation and reducing anxiety.
All children got to visit the room yesterday. It has proved a winner. The feedback from the pupils and staff has been very positive. In addition, we have a Sensory Path on the corridor adjoining the Assembly Hall in place since Easter week. It is much loved and well used by the children.
In the ongoing challenging times we consider that both of these amenities are beneficial to reduce stress and anxiety for our pupils, while offering enjoyment and fun within the school day.
We are making a video which will go up on the Website, Facebook Page and Twitter on Monday 17th May in order that you can join us for a virtual tour of both. Hopefully this will give you the opportunity to share in your child/children's experiences.
Once again I would like to take this opportunity to thank you for your continued support and the kind words I have received during these unprecedented times.
Take care of yourselves and your families and stay safe.
Kind regards,
Mary McCallion
Principal
CHILD PROTECTION AND GDPR
Dear Parent/Carer
If you have any concerns regarding your child's Special Educational Needs, Child Protection or LAC arrangements, please contact me via email (mmccallion607@c2kni.net) and I will forward your queries to the appropriate person on the School Team.
Kind regards,
Mary McCallion
GDPR PUPIL STATEMENT
Our school collects and keeps personal information about you such as:
Your name
Your address
The date you were born
Who looks after you and how we can get in touch with them
Information about your health and allergies
How well you are doing with your learning
We do this so we can:
Keep you safe
Help you to stay healthy, be happy and learn well.
Tell your parents /carers how well you are doing with your learning
We keep this information safe and follow information protection rules/laws to make sure nobody can see or use your personal information unless we say it is ok.
We tell your parents /carers what personal information we have about you, how we keep it safe, what we use it for and who we share it with.
Information is sometimes called data. Keeping personal information safe is called data protection. Remember Personal information should always be kept safe and not shared with people you don't know.
Latest Photographs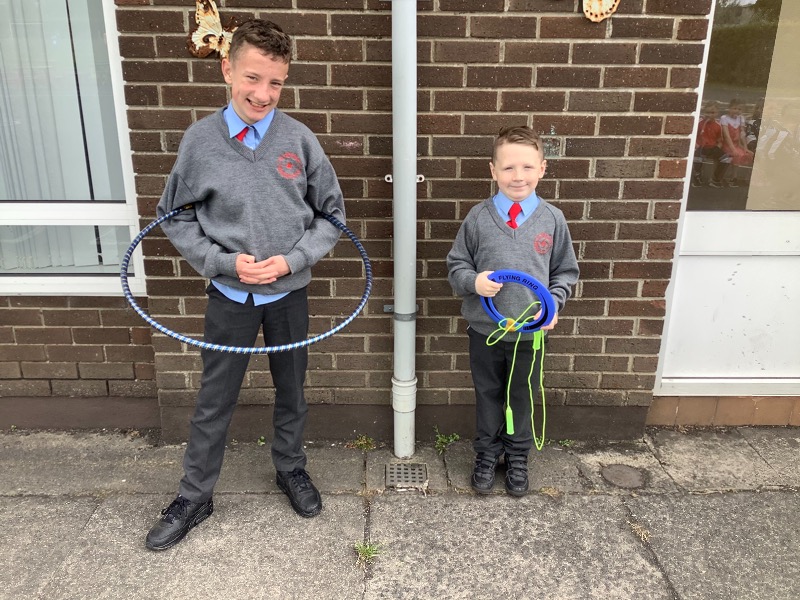 The Return of all Pupils
19 March 2021
Dear Parents/Carers,
We are looking forward to having all the children back in school on Monday 22 March. Please use the designated entrance and socially distance.
A – Car park gate Years 2, 3, 6, ASD and LSC
B – Front door Years 1 and 4
C – Beside canteen Years 5 and 7
All classes will be collected at 8.55 by their teacher or assistant. Nursery children will arrive from 9.10 am and leave at 1.30 pm.
Years 1, 2 and 3 finish at 2.20 pm and will use the same exit. If younger children have to wait for older siblings, they will remain in their bubble and will be taken to the front of the school by their teacher or assistant at 3.00 pm.
Those children whose parents wish to wait and collect at 3.00 pm with older siblings are welcome to do so. However, all those who do not have older siblings should take their children home when class finishes to keep them safe.
We have new shoes for both boys' and girls' (please see list below) and would like to give them out, as it is so difficult to get shoes currently with the shops being shut. Just call the office and we will send a pair home with your child.
I want to reassure you that the staff and myself will keep your children as safe as possible by following PHA guidance, good cleaning and as an extra layer fogging of all rooms each day during the week, when the children have gone home.
Kind regards and stay safe
Mary McCallion
Principal
List of Shoe Sizes currently available in school
Boys Shoes Girls Shoes
Size 1-3 Size 9-1
Size 2-2 Size 10-2
Size 3-2 Size 11-1
Size 4-1 Size 13-1
Size 5-1 Size 1-2
Size 6-1 Size 2-2
Size 3-3
Size 4-2
Size 5-1
Size 6-1