Principal's Message
12 November 2020
Dear Parents and Carers,
We are in the second week of the new half term and we are looking forward to a safe, happy and successful time in school. We have planned for the Core Curriculum and the wider curriculum – Music, P.E. and Art to ensure our pupils have a broad range of experiences. Owing to current guidelines and restrictions these will take place in the class bubble or on the playground to keep your children and the staff safe.
The teachers from each year team are going to write to you and give you an overview of the work to be covered in each year group. We ask that you support your child with their work by encouraging them to complete their homework, especially with reading. Listen to the younger children read and ask questions to the older children to make sure they understand what they have read. We are continuing to use the Seesaw App for homework in all classes. It provides the teacher with opportunities to assign activities, assess individual, group and class work and a long term record of the work completed by each child, which is very valuable. In addition, a reading book, an Accelerated Reading book and any learning activities to be completed at home, will be sent home every Monday and returned on Friday, so that the work can be assessed and the books quarantined until Monday, to reduce the risk of infection for all pupils. It is important that books are returned promptly as we have all available books in use to support the children.
In addition to the formal curriculum being delivered in the class bubble, we are running Literacy and Numeracy groups as part of the class bubble to support the Recovery Curriculum. The Nurture Centre continues to run as an extension of the class bubble also to support the emotional and social development of the pupils. We are using Circle Time and the Bounce Back Programme in all classes to support each child's emotional well-being also.
We are running Virtual Clubs for all classes to provide fun and enjoyment on these dark evenings when they cannot go out to play.
Preparation for First Communion and Confirmation begins next week with an online Mass for Year 4 on Monday 16th November and Year 7 on Friday 20th November. Both masses are at 9.15 am.
We are going to celebrate the Christmas Story through virtual performances this year. We hope that all the family watch and enjoy the performances.
We, the school team, are working tirelessly to ensure your child receives a broad, balanced education and that we close the gap, which may have occurred during lockdown. We are also focusing on their safety and well-being by following all the guidance released to the school by the Department of Education and the Public Health Association, which is constantly changing and being refined. We have had to adapt quickly to new ways of working. Change has been a constant factor in our day to day work. We thank you for your support and ask for your continued understanding as we try to keep every child safe in a nurturing and caring school.
We hope you all stay safe and take care of yourselves and your family.
Kind regards,
Mary McCallion
CLASS LIST 2020-2021
Dear Parents,
Please see below, for your information the Class List for the new academic year 2020-2021 which many of you have been asking for.
Kind regards
Mary McCallion
CLASSES FOR NEW SCHOOL YEAR 2020/2021
Current Year 2019/2020

New Year 2020/2021

New Nursery Intake

Mrs C Quigley

Nursery Mrs C Quigley & External Pupils

Year 1 - Miss O McNamara

Year 1 - Mrs A Mullan

Year 1 - Miss O McNamara

Year 1 - Mrs A Mullan

Year 2 - Mrs L Thompson

Year 2 - Mrs L McCay

Year 2 - Mrs M Bonner

Year 2 - Mrs L Thompson

Year 3 - Mrs M Bonner

Year 3 - Mrs C McDermott

Year 3 - Mrs L McCay

Year 3 - Mrs C McDermott

Year 4 - Mrs T Ruddy

Year 4 - Mrs M Maher

Year 4 - Mrs M Maher

Year 4 - Mrs T Ruddy

Year 5 - Mrs C Callaghan

Year 5 - Mrs J McGowan

Year 5 - Mrs J McGowan

Year 5 - Mrs C Callaghan

Year 6 - Mr P O'Doherty

Year 6 - Miss J McDaid

Year 6 - Mr A Ryan

Year 6 - Mrs E Fisher

Year 7 - Mr A Ryan

Year 7 - Mrs E Fisher

ASD - Mr M Doherty

ASD - Mr M Doherty

LSC - Mrs D McLaughlin

LSC - Mrs D McLaughlin

Nurture Centre - Mrs C Concannon

Nurture Centre - Mrs C Cullen
Latest Photographs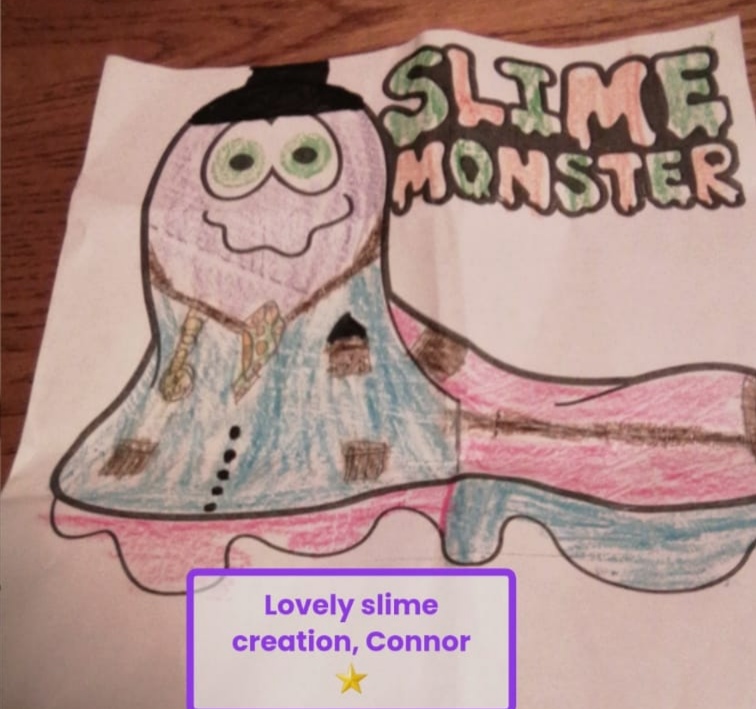 Child Protection & Safe Guarding
Dear Parent/Carer
If you have any concerns regarding your child's Special Educational Needs, Child Protection or LAC arrangements, please contact me via email (mmccallion607@c2kni.net) and I will forward your queries to the appropriate person on the School Team.
Kind regards,
Mary McCallion
GDPR PUPIL STATEMENT
Our school collects and keeps personal information about you such as:
Your name
Your address
The date you were born
Who looks after you and how we can get in touch with them
Information about your health and allergies
How well you are doing with your learning
We do this so we can:
Keep you safe
Help you to stay healthy, be happy and learn well.
Tell your parents /carers how well you are doing with your learning
We keep this information safe and follow information protection rules/laws to make sure nobody can see or use your personal information unless we say it is ok.
We tell your parents /carers what personal information we have about you, how we keep it safe, what we use it for and who we share it with.
Information is sometimes called data. Keeping personal information safe is called data protection. Remember Personal information should always be kept safe and not shared with people you don't know.