Admissions for Nursery & Year 1 Sept 2021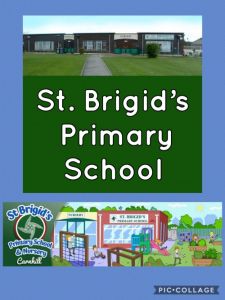 06 January 2021
Dear Parents and Carers
Re: Nursery and Year 1 Applications
Online applications for pupils joining Nursery and Year 1 in September 2021 opens on the Education Authority website on Thursday 7th January and closes on Friday 29th January 2021. Link: https://www.eani.org.uk/parents/admissions
The Education Authority have produced a short video on how to apply. We have shared this on the school website and Facebook page. In addition, Mrs Catriona Quigley, Nursery Teacher (email: cquigley453@c2kni.net) and Miss Orla McNamara, Primary 1 Teacher (email: omcnamara803@c2kni.net) are available to help you with the application if you email them and give your phone number they will contact you and talk you through the process.
I have attached the Admissions Criteria for both Nursery and Primary 1 to support you when completing the application.
As we cannot invite you into school at this time, we are re-posting our Virtual Tour to share some of our teaching and learning with you.
We provide a high quality education for all the children in our care. The Curricular and Pastoral Care approaches are documented in our policies which are available on the website.
Please share this information and your experience of our school with your family and friends, especially if they have a child for Nursery or Year 1 in Sept. We would be delighted to have new families join us in our happy, caring environment.
If you wish to talk to me about anything relating to your child or our school, please call me on 028 71351929 between 9.00 am and 3.00 pm Monday to Friday. I look forward to hearing from you.
Kind regards
Mary McCallion
Principal
CHILD PROTECTION AND GDPR
Dear Parent/Carer
If you have any concerns regarding your child's Special Educational Needs, Child Protection or LAC arrangements, please contact me via email (mmccallion607@c2kni.net) and I will forward your queries to the appropriate person on the School Team.
Kind regards,
Mary McCallion
GDPR PUPIL STATEMENT
Our school collects and keeps personal information about you such as:
Your name
Your address
The date you were born
Who looks after you and how we can get in touch with them
Information about your health and allergies
How well you are doing with your learning
We do this so we can:
Keep you safe
Help you to stay healthy, be happy and learn well.
Tell your parents /carers how well you are doing with your learning
We keep this information safe and follow information protection rules/laws to make sure nobody can see or use your personal information unless we say it is ok.
We tell your parents /carers what personal information we have about you, how we keep it safe, what we use it for and who we share it with.
Information is sometimes called data. Keeping personal information safe is called data protection. Remember Personal information should always be kept safe and not shared with people you don't know.
Latest Photographs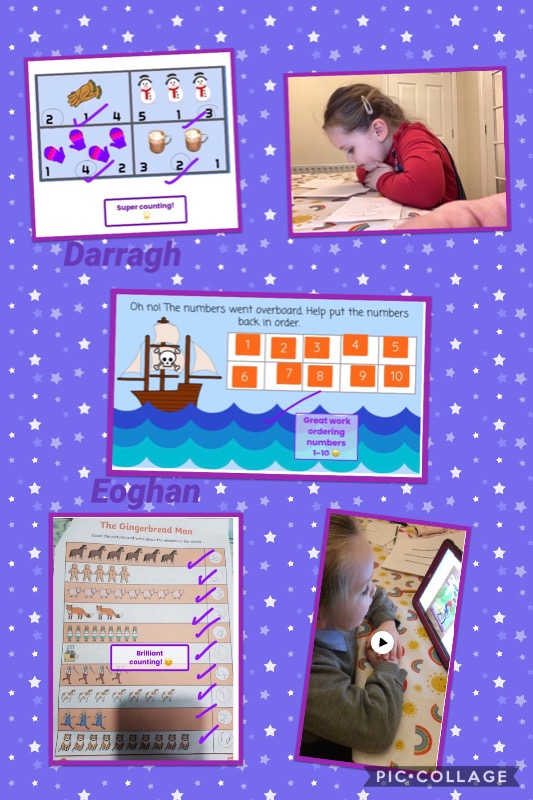 NURSERY AND YEAR 1 APPLICATIONS
REMINDER
Nursery and Year 1 Admissions. One week to the closing date all applications need to be completed online by Friday 29 January. If you need to complete your application, please use the link below:
https://www.eani.org.uk/parents/admissions
If you need any help please email the Principal on mmccallion607@c2kni.net and we will arrange for a member of staff to talk you through it.
13 January 2021
Dear Parents and Carers
The online application process for Nursery and Year 1 for September 2021 opened one week ago today. I would like to welcome all those families who are joining us for Nursery and Year 1 in September. If you are having any difficulties with the online application process, do call the school on 02871 351929 and we will talk you through the process, as it can be difficult to navigate. In addition, if you email your mobile number to Catriona Quigley (cquigley453@c2kni.net) for Nursery or Orla McNamara (omcnamara803@c2kni.net) for Year 1, they will be happy to call you and help with the process.
The E.A. link for Nursery or Year 1 applications is https://pupilservices.eani.org.uk/CitizenPortal_LIVE/en The closing date is noon on Friday 29th January. As we are unable to invite you into the school at this time, we are going to provide information by video, this is available on the school website, Facebook page and via the Seesaw app. The teachers will share some of the core teaching approaches in Nursery and Year 1. In addition, we are going to do a phone-in next Wednesday 20 January between 10.00 am and 12.00 noon. The teachers of Nursery and Year 1 will be available to answer any questions and have a chat with you. We look forward to talking with you.
I would like to welcome those who have or are in the process of applying to our school. We will provide a high quality education for your child in a caring and nurturing community.
Kind regards,
Mary McCallion