Letter from the Principal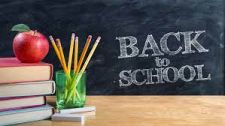 Dear parents and carers,
Welcome to the new school year. We are looking forward to all the children joining us on Thursday. We have lots of fun activities planned for Thursday and Friday to ease the children into school routines.
Please support us by getting the children into school each day to begin learning at 9am, we need the children in school every day to maximise learning and allow them to learn to achieve their best. The following routines will help the smooth running of the school.
We will continue to use Mathletics in the new school year 2022-23 to enhance the development of Mathematics. It runs in all year groups (1-7) and children compete against each other to complete enjoyable Mathematics activities, which supports their learning. Accelerated Reading will continue to be used in Years 3 to 7 inclusive to encourage the enjoyment of reading and help to develop individual reading levels.
If your child is absent from school please fill in the note/label which you will find in the homework diary and send to the class teacher, so that we are aware of their absence. We need this information as we are required to enter the reason for absence on the attendance sheets each week for the Department of Education.
ARRIVAL AND COLLECTION
Children should arrive at 8.55 am. Children will enter and exit the school through designated entrances. We have found that this has worked well over the past two years as it has reduced the bottle neck at the main door and given pupils unhindered access to their classrooms, it reduces the risks of accidents and other health and safety issues. This approach is routine in other schools.
Years 2, 3 and 7, and the children in the ASD and LSC Units will enter the School via the Carpark gate,where they will be met by their teacher. No cars will be allowed into the carpark from 8.50 am while pupils are entering the school.
Years 1, 4 and Nursery will enter via the Pedestrian gate. The outdoor classroom will be used by Year 1 and 4 at their respective home times.
Years 6 will enter via the side gate at the door beside the Senior Canteen.
Year 5 will enter at the next gate along the path, it will be marked Year 5 entrance.
These entrances will be clearly marked with signs for the Year Groups using them.
Parents will be asked to accompany their children to the designated entrance where staff will be on duty to ensure the children enter the school safely. Parents are unable to enter the school building owing to Child Protection & Safeguarding Policy and Procedures put in place by the Department of Education and the Education Authority. This is the routine in all schools.
ECO/OUTDOOR CLASSROOM
This area will continue to be used to provide shelter for parents and pupils during poor weather. Year 1 will use this for end of day at 2.20 pm and Year 4 will use it at 3.00 pm.
In addition, parents will be invited to come to the exit door for years 2 and 3 adjacent to their classroom, these will be clearly marked.
Year 5 and 6 will exit at their designated entrance gate to reduce congestion at 3pm on the avenues and these will be clearly marked.
School Uniforms
Children are welcome to bring school bags; pencil cases lunch box each day.
We intend to continue the school uniform policy that parents can buy a uniform in any shop of their choice. Please use the swap shop to ensure your child has a uniform. We are running a uniform swap shop; parents can request items on Seesaw. We have a full range of sizes in all items of uniform and we have a good supply of coats for younger children. Ties can be bought from the school office for a cost price of £4.00 for your convenience.
It is essential that we have your mobile and work telephone numbers. It is important that we also have a name and emergency telephone number of someone whom we can contact if a parent is not available and their child is sick or distressed. Please note that it is essential that you inform the school of any changes to your mobile or other telephone numbers.
Breakfast Club will be open from Monday 12th September from 8.30 for those children requiring breakfast of whose parents have to be at work for 9am. Please fill in the application form available from the office and return to the class teacher by Friday the 8th of September.
CHILD PROTECTION AND GDPR
Dear Parent/Carer
If you have any concerns regarding your child's Special Educational Needs, Child Protection or LAC arrangements, please contact me via email (mmccallion607@c2kni.net) and I will forward your queries to the appropriate person on the School Team.
Kind regards,
Mary McCallion
GDPR PUPIL STATEMENT
Our school collects and keeps personal information about you such as:
Your name
Your address
The date you were born
Who looks after you and how we can get in touch with them
Information about your health and allergies
How well you are doing with your learning
We do this so we can:
Keep you safe
Help you to stay healthy, be happy and learn well.
Tell your parents /carers how well you are doing with your learning
We keep this information safe and follow information protection rules/laws to make sure nobody can see or use your personal information unless we say it is ok.
We tell your parents /carers what personal information we have about you, how we keep it safe, what we use it for and who we share it with.
Information is sometimes called data. Keeping personal information safe is called data protection. Remember Personal information should always be kept safe and not shared with people you don't know.
Virtual Open Day
Welcome to our virtual open day, showcasing some of the fantastic learning activities we do at St. Brigids.
Latest Photographs